An Employee Experience platform that bundles all components of a thriving company culture
Offer Perks
Our Employee Perks platform provides your employees easy access to hundreds of premium discounts on gym memberships, travel, theme parks, concerts, wellness products and more.
More on Perks
Send Rewards
Reward & recognize employees instantly through our digital incentive platform. One simple tool to eliminate the manual fulfillment process and scale your rewards program.
More on Rewards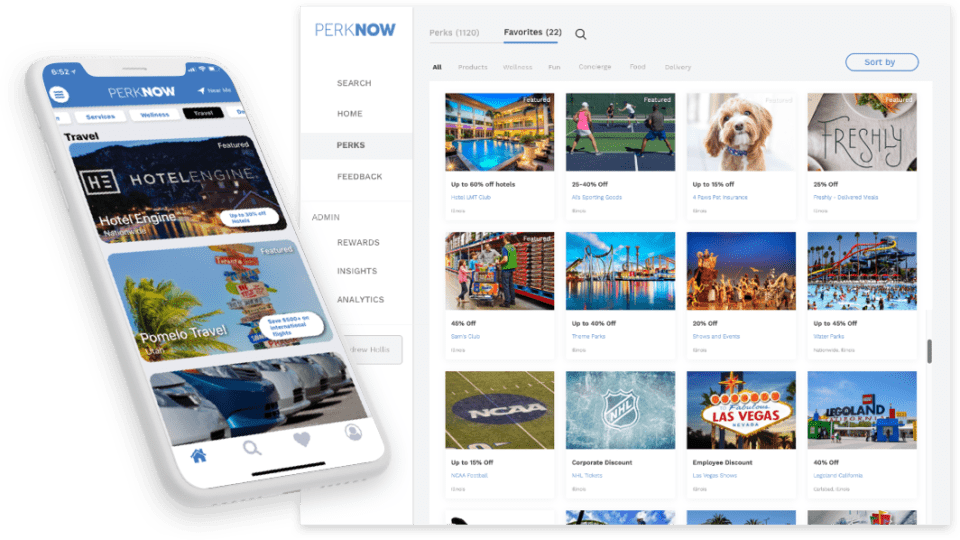 Why PerkNow?
A consistent, scalable employee experience is everything

Build a better culture
We help provide you with the tools to cultivate a culture where employees feel appreciated, recognized and heard.

Attract great people
Our perks along with the benefits you already offer will create a compelling compensation package for your top prospects.

Drive engagement
68% of employees in the US are disengaged at work. PerkNow is designed to motivate employees and give them a voice so feel they're making an impact.

Foster happiness
Happy employees are more productive and are likely to stick around. PerkNow boosts the employee experience at every touchpoint to make this happen.

Scale programs
As your company grows many processes start to break or become very manual. Our platform is built to scale with you, keeping the employee experience consistent no matter your size.









Boost your Employee Experience.
Fill out the form below to request a demo